Pediatric Chiropractic
Helping Babies Thrive From Day One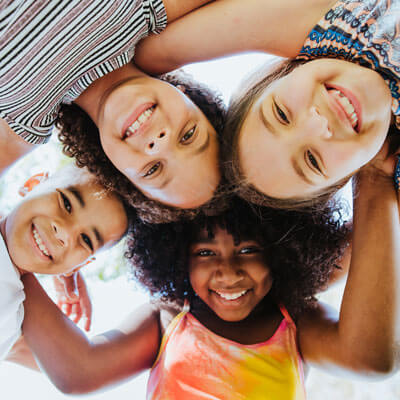 At Strive Chiropractic, our goal is to provide our littlest patients with the care they need from birth all the way up to their adult years. Ensuring children grow, thrive, and hit their developmental markers leads to fewer issues as they get older.
The birth process is one of the most traumatic experiences in our lives. This is especially true if intervention is needed. Having your new baby checked as soon as possible after birth ensures any misalignments are corrected quickly, before they cause more serious problems.
Stopping Problems Before They Begin
In today's society, toughness is often celebrated. Children experience many small traumas as they grow, especially in the crawling and walking stage. We're encouraged to just "shake it off" when traumas happen. When our doctors reviewed case histories, in many cases the birth stories, or challenges in infancy, were similar.
In our practice, we call this the "Perfect Storm Path." Babies who are fussy or colicky, experiencing digestive problems such as reflux or constipation, or have sleep issues that are not addressed by the toddler years, can show a progression of events and bigger issues down the road. These untreated traumas may manifest as digestive problems, chronic ear infections, asthma and allergies, anxiety, ADHD, sensory disorders, and more.
Early
chiropractic
intervention can help the problem before it progresses, and becomes much more difficult to reverse and restore the health of their nervous system. When babies are happy and healthy, they thrive and grow as they should, navigating the big transitions in their lives with very little hiccups, or none at all.
What to Expect
Our two visit process allows kids to get used to our office and staff on the first visit, making adjustments much easier when they come back. We're very gentle with adjustments, using no more pressure than you would use to test a tomato on infants. There's never any twisting, cracking, or popping. Our experience and extra training produce results that speak for themselves.
Frequently Asked Questions
Is chiropractic safe for my child?
Absolutely! The adjustment is extremely gentle, and kids love the way it makes them feel.
How long does it take to see results?
Your child is unique, so their care is also. We create a care plan to provide the best outcome in the least amount of time.
Do they have to receive chiropractic for the rest of their lives?
Once your child's health is restored, the choice to continue with wellness care is yours. There are many stressors in our lives which may affect health. Chiropractic may minimize their impact, keeping your child healthier for years to come.
We're Here to Help
Contact our office today and discover how chiropractic may help your child.
CONTACT US »
---
Pediatric Chiropractor Fargo ND and Detroit Lakes MN | (701) 893-4200