Strive Chiropractic Massage Therapist
Meet Marcia Johnson – LMT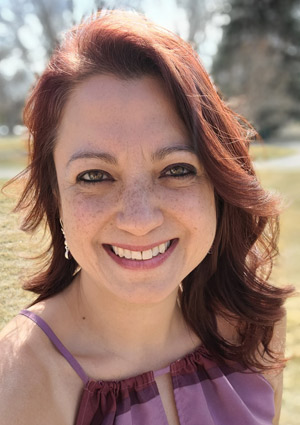 Marcia Johnson is originally from Breckenridge, MN and she graduated from the Nevada School of Massage Therapy in Las Vegas, NV in 2003. She is nationally certified (NCTMB) and state licensed (LMT).
After graduation, Marcia worked in a medical clinic in Las Vegas alongside chiropractors and medical doctors. She also worked for the Nevada School of Massage Therapy as a Teaching Assistant and Classroom Manager. Marcia spent 4 years working at the spa inside Mandalay Bay Resort Hotel and Casino, along with several other hotels and casinos on the Las Vegas Strip.
In the winter of 2010, Marcia moved to Fargo with her now husband, Sloan. Marcia continued her career in massage therapy, working in a local fitness center and providing chair massage to local businesses. In the summer of 2013, she joined the team at Strive Chiropractic in Fargo. Her high level of enthusiasm and energy is an amazing addition to the care provided at Strive!
Why Marcia Got Into Massage Therapy
"I was ill for several months. It was painful to do almost anything, even something as simple as sitting or laying down. I was also under a lot of personal stress during that time. Since no medical doctors or medicines helped me feel better, someone suggested I get a massage. As soon as I got off the table, I started feeling better – it was amazing! I thought that if I could do that for even just one person, it would be worth becoming a massage therapist.
My mission at work each day is to make people happy and help them feel better. I feel truly blessed and grateful being able to do what I do!"
Call or text our dedicated massage number (701) 893-5539 to schedule your massage or for more details!
CONTACT US »

---
Strive Chiropractic Massage Therapist in Fargo ND | (701) 893-4200