ADHD/Sensory/Autism/Anxiety Workshop
We are so thrilled you found your way to the online platform for our ADHD/Sensory/Autism Workshop! In this dynamic workshop, we will share how we, as parents and a community, can fight against this Perfect Storm overtaking our kiddos. We will provide tools, tips and strategies to help you understand natural health solutions that can support your child in reaching his or her full potential. You will leave this workshop with an understanding of:
Research Specific to ADHD, SPD, ASD and More – learn why your child may be struggling and how you can help.
An Action Plan – step by step help that you can use to start making a difference for your child IMMEDIATELY.
Stories of Life Change – hear real life stories of kids who no longer struggle with with the symptoms of sleepless nights, struggles in school and lack of focus.
To unlock and give you instant access to the roughly 30 min workshop video, as well as the FREE PDF Parent Guide, simply enter your email in the box below and click SUBMIT. Make sure you allow pop-ups and/or page redirects because you will be redirected to the video page. The link to the PDF Parent Guide is in the video description.If something isn't working for you or you have any questions whatsoever, please to the menu tab above and click on the CONTACT US tab. We are always just a phone call or text away!
Instant Access HERE!
Make sure you allow pop-ups and/or page re-directs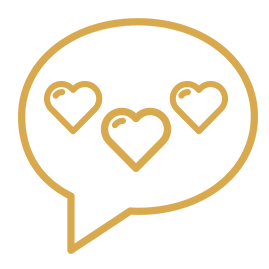 Tremendous
The event was a tremendous success. I highly recommend setting up a live private event for your friends, family and co-workers
– Ella R.
Informative
Informative and extremely helpful. If you know someone with Autism, I can't recommend Dr. Jake enough!
-Charlotte S.
---
ADHD/Sensory/Autism Workshop | Strive Chiropractic